About us
The Running Company Lilydale is the Yarra Valley's first and only 'Specialty Running Store'; owned and operated by proud locals and passionate runners Bec and Steve.
At 'The Running Company Lilydale' we pride ourselves on our unique and experienced treadmill gait analysis and professional fitting service of run specialty footwear. Your unique situations, foot pathologies, biomechanics, history, and goals are paramount in our endeavour to matching you with your own ideal footwear regardless of whether you are running, walking, hiking, or requiring shoes for casual and work wear.
The Running Company Lilydale is owned and operated by passionate and experienced runners Steve and Bec Rosel. Fully understanding the importance of the fit and quality of running footwear and apparel; they are dedicated to providing a professional and ethical service to runners of all standards, and advice in all areas of specialty running footwear and product requirements.
"Running has taken us to witness spectacular places, to befriend the most beautiful people, to discover wonderful things about ourselves and each-other, and to continually bring joy and happiness to our lives. Sharing this gift has always been extremely important to us, and through coaching our recreational running squad - Generation Run - we have come to find that the joy of running is so much more than the physical aspect of putting one foot in front of the other, but rather, the greater power, seems to lie in its miraculous and proven benefits to mind and soul".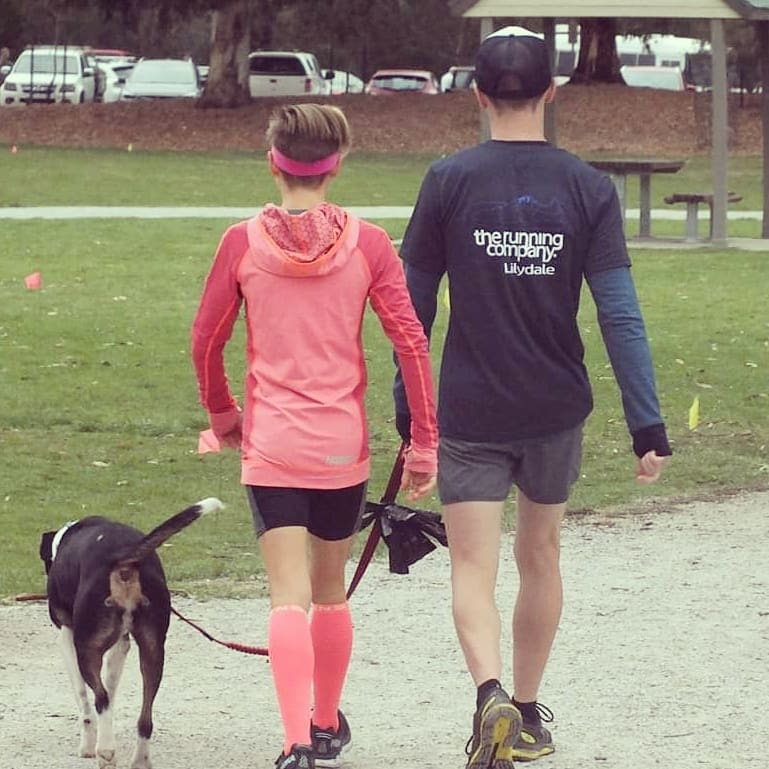 The creation of The Running Company Lilydale has been so many years in the making. Truly a labour of love, passion, and a test of our dedication and perseverance. The universe has made us wait until the perfect time, and we are so humbled to be able to bring the people of the Yarra Valley, the Yarra Ranges and beyond, the most 'special' of specialty running stores.
Our door is always open to offer you a welcoming hub for the running community where we are privileged to extend our passion, experience, and quality service to you all.
We are also proudly registered NDIS Providers.
Please join us and other locals for our social FREE Tuesday morning Run Club! Walkers and dogs always welcome! We meet every Tuesday morning for a 7AM start from the shop located at: 242 Main Street, Lilydale.